Setting the mood with jewelry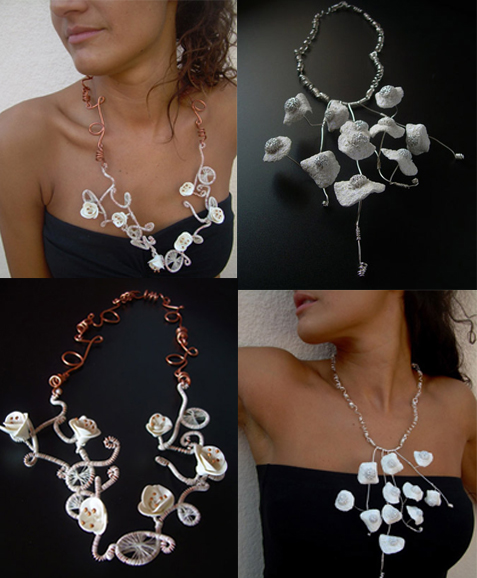 It is commonly known that the color of a room, the lighting, music, and the clothes that we wear set the mood to our surroundings. But what about jewelry? Jewelry is generally seen as an accessory for our clothing but it can also be used to set the tone to your style. White is the color of purity, innocence, and love. A jewelry designer by the name of Elvira López captures the essence of this neutral color beautifully in her "Whispers in White" collection. Here are a few samples of her pieces, let me know what you think.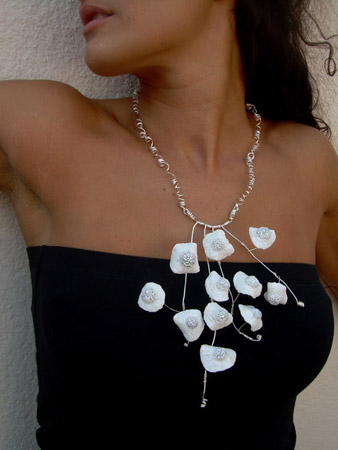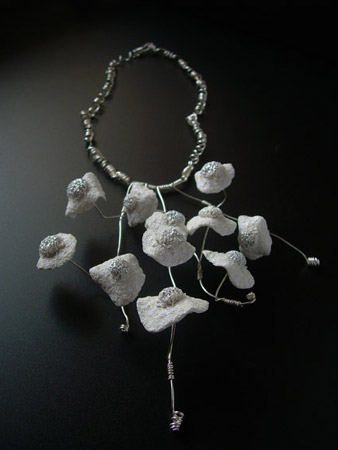 Made of polymer clay, copper wire, and silver sheet.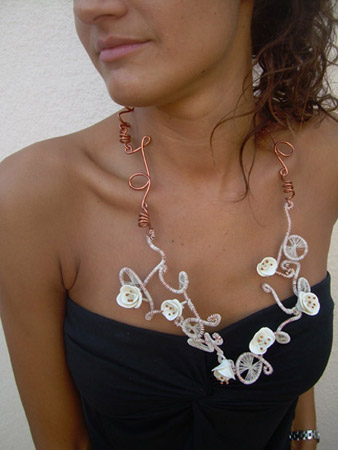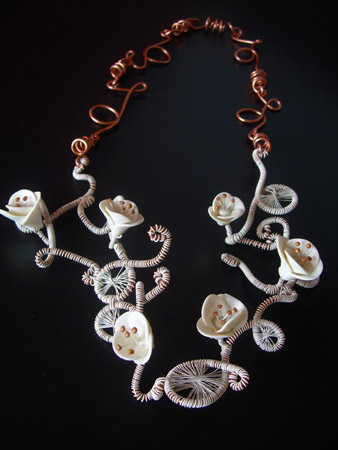 Made of polymer clay, copper wire, anodized aluminium wire, and golden sheet.